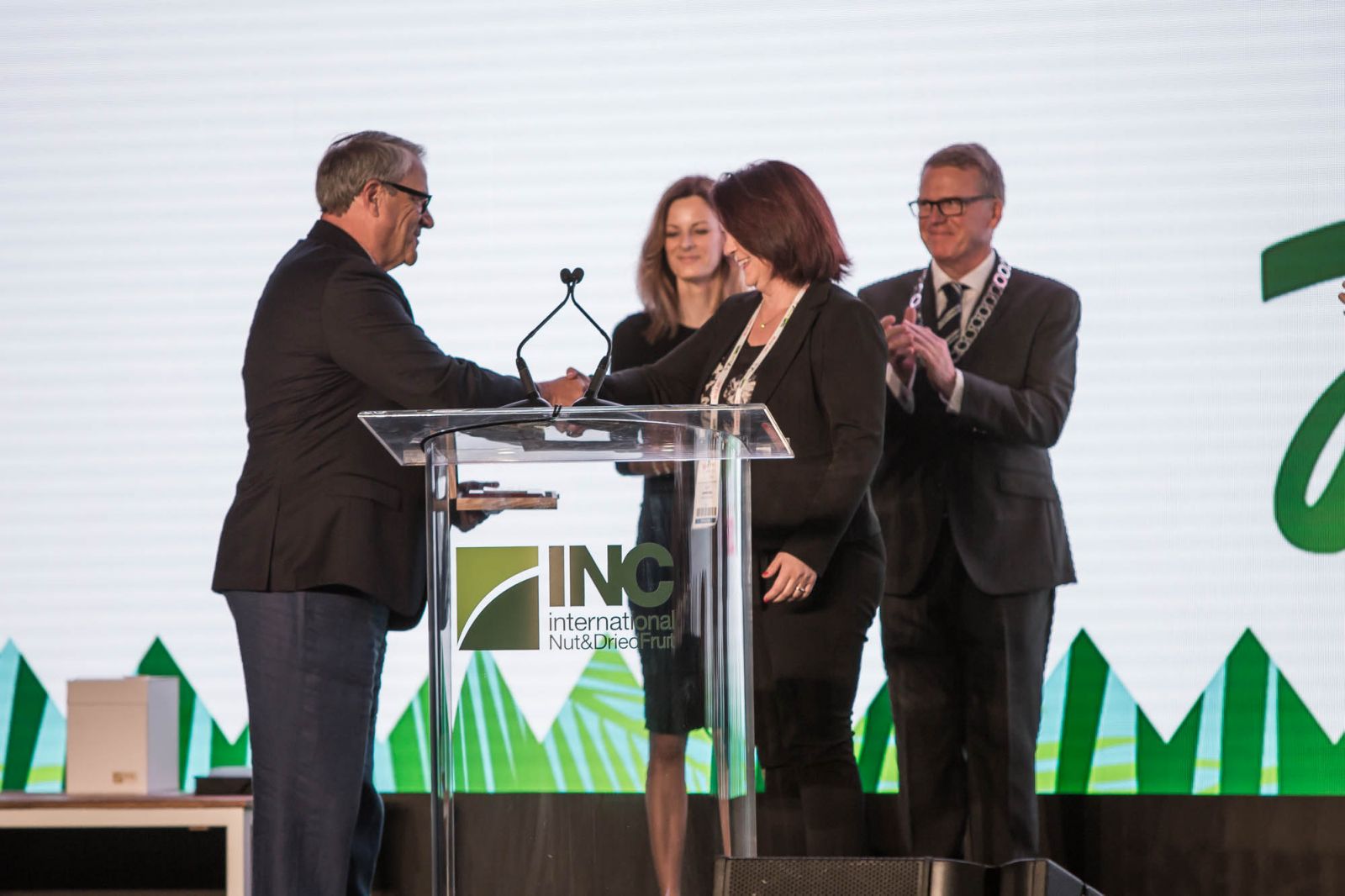 At the International Nut and Dried Fruit Congress, the most important annual meeting in the world of nuts and dried fruit, held at the end of May in Boca Raton, Florida, Besana received an important recognition. The Italian group won the INC Innovation Award, assigned by a commission of companies in the sector for outstanding solutions in terms of innovation and far-viewing approach.
In this eighth edition of the Innovation Awards, Besana won thanks to a packaging with a high added value, called 'Besana's Planet Friendly Pack'. The small box is the result of a long and constant research work, started several years ago and brought forward by a dedicated pool of experts and collaborators with the aim to develop an increasingly eco-sustainable packaging that can reduce waste and utilization of plastic, in view of a greater respect for our planet.
In this spirit Besana's Planet Friendly Pack was born, the innovative eco-friendly box made of paper, 100% recyclable, which can be produced under controlled atmosphere allowing an extension of the shelf life. The pack thus combines strength and durability, keeping a constant eye onto sustainability.
Furthermore, being resealable, it allows to avoid any minimum waste of food: instead of throwing away any eventual residual product in the package, it is possible to close it again and consume it any time later. Once re-closed it fully maintains the freshness and organoleptic properties of the product.
"This pack offers the consumer the opportunity to make a conscious and sustainable choice, without sacrificing practicality - says Giusy Ambrosio, Director of the Product Research & Strategic Development department of Besana, who received the award in Florida - Innovation and quality are the key factors of the Besana policy. I would like to thank the organization of the INC and all the companies in the sector who largely stood for us and allowed us to win the Innovation Award, which recognizes our commitment in this direction. I would also like to thank our President, Pino Calcagni, and our CEO Riccardo Calcagni, who have always believed in the importance of innovation and encourage us to invest and work successfully in this direction".
Besana's Planet Friendly Pack combines environment-friendliness, functionality and also communication. The paper container offers a large printable and customizable surface on all sides. A smart solution that looks to the future, for a more conscious consumption and a cleaner world.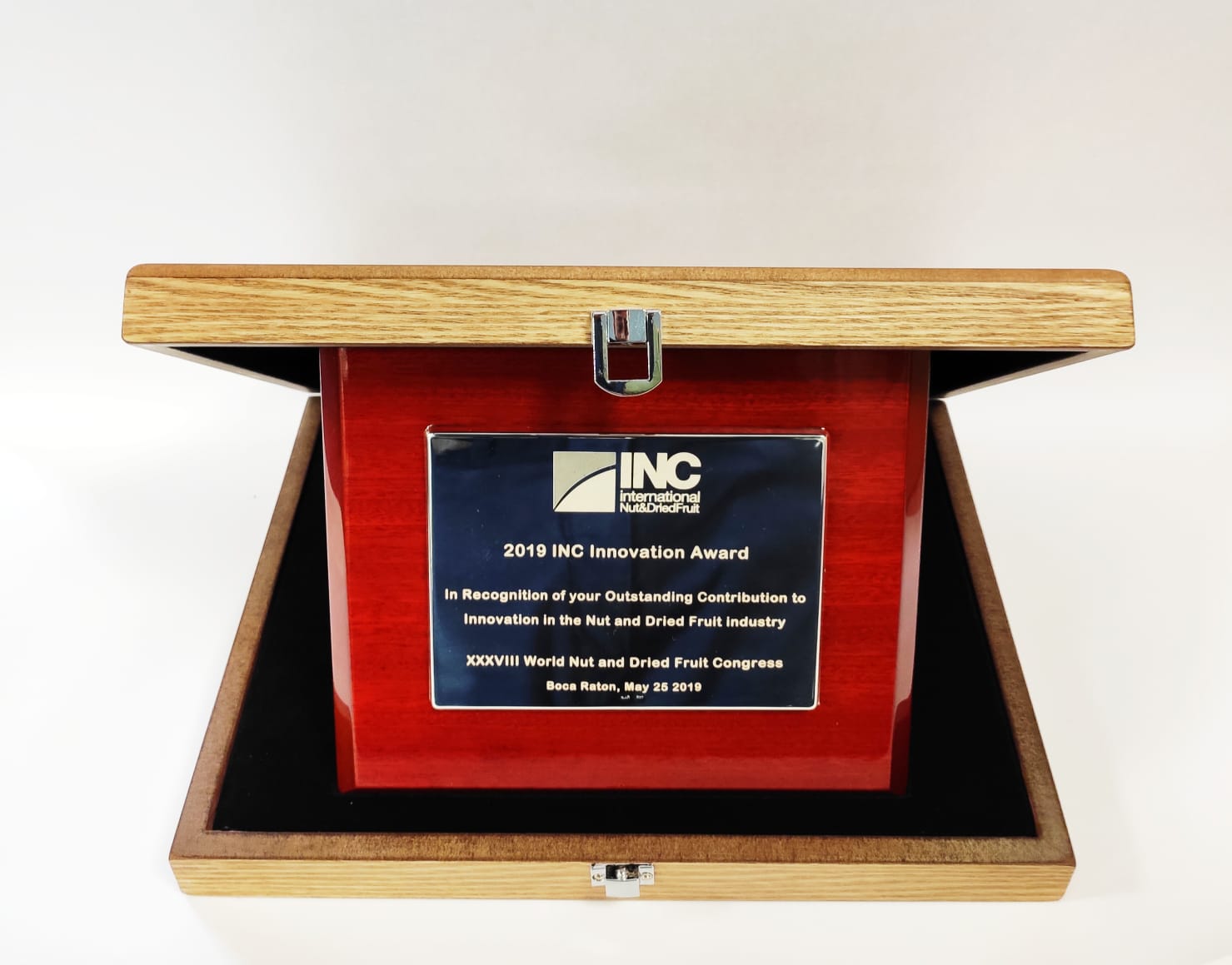 XS SM MD LG /index.php?language=EN&stub=Article&category=News&title=BESANA-WINS-THE-INC-INNOVATION-AWARD