On 16th February , Besana Group has received the honorable visit of Mr Levan Davitashvili, Minister of Agriculture of the Republic of Georgia, in its principal production plant in San Gennaro Vesuviano. He was welcomed by the Besana's President Pino Calcagni.
Focus discussion point of the meeting was an extensive agricultural improvement program for the producers of Georgian hazelnuts, especially in the areas of Kaketi and Zuhidi.
The Minister outlined the wide possibilities offered by the Georgian government and the importance of establishing commodity and agronomic laboratories assisting technically the various production areas.
The Minister and Pino Calcagni talked also about genetic improvement and specialized nurseries for the best Italian varieties.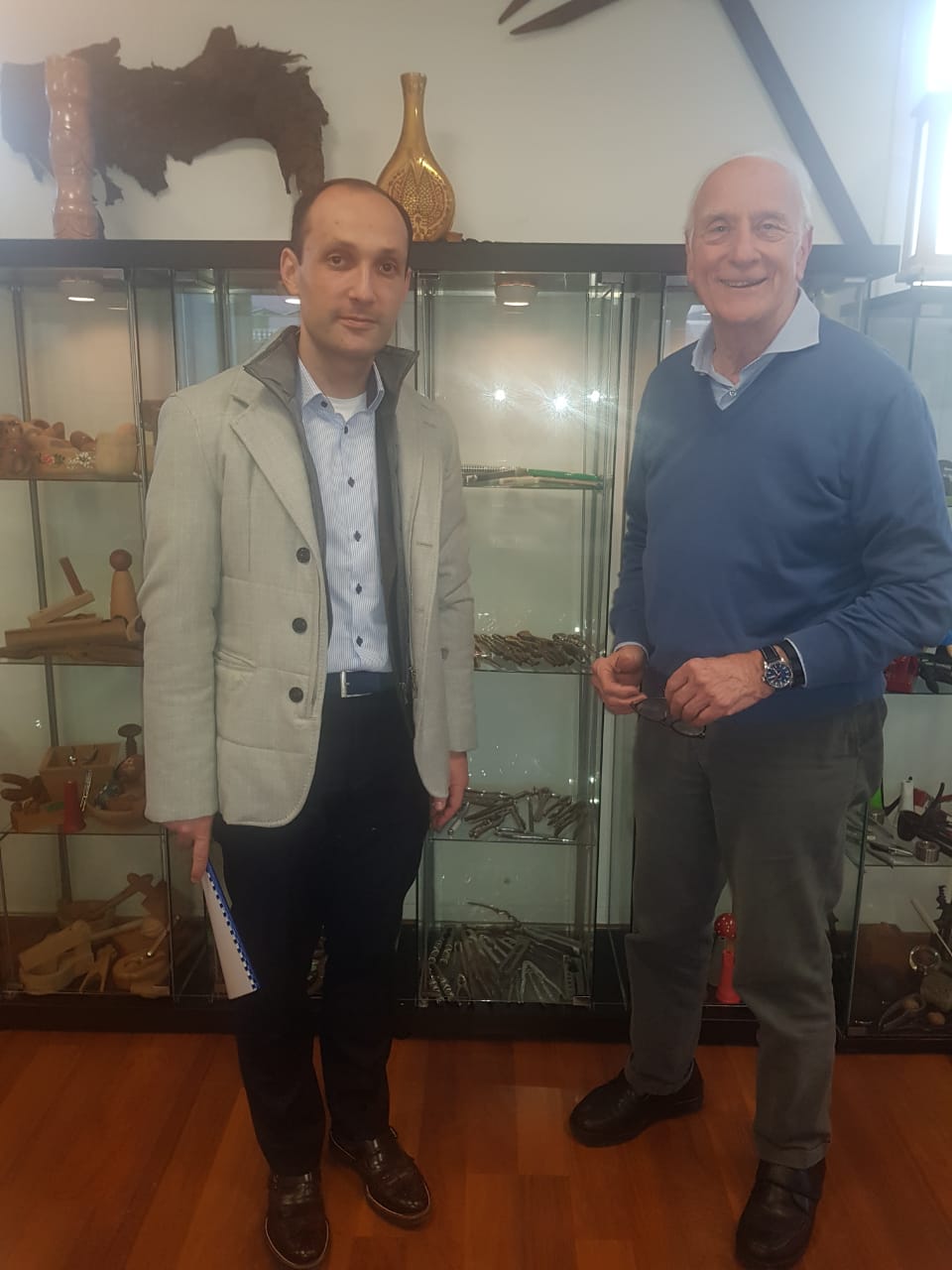 The visit was concluded with a sincere goodbye in view of a Besana visit in Georgia by end of March.